WBC Mission Ministry
For more information on Missions at Wade Baptist Church, please contact Mike Fix at missions@wadebaptist.com or 228-218-5834.
Lottie Moon Offering for International Missions
Annie Armstrong Offering for North American Missions
Margaret Lackey Offering for Mississippi Missions
Life is Hope Haiti Children's Ministry
Disaster Relief
Home of Grace
Mission of Hope
Backpack Buddies of EC
Women's Resource Center
JCBA Wheelchair Ramp Ministry
Benevolence
Love Thy Neighbor, Lucedale
Community and Local Missions
Operation Christmas Child
Cooperative Giving Program: IMB, NAMB, Send Relief, MBCB, JCBA
Church Plant/Missionary Support: 3 Locations in SE Asia, Philippines, Mexico, England, New York City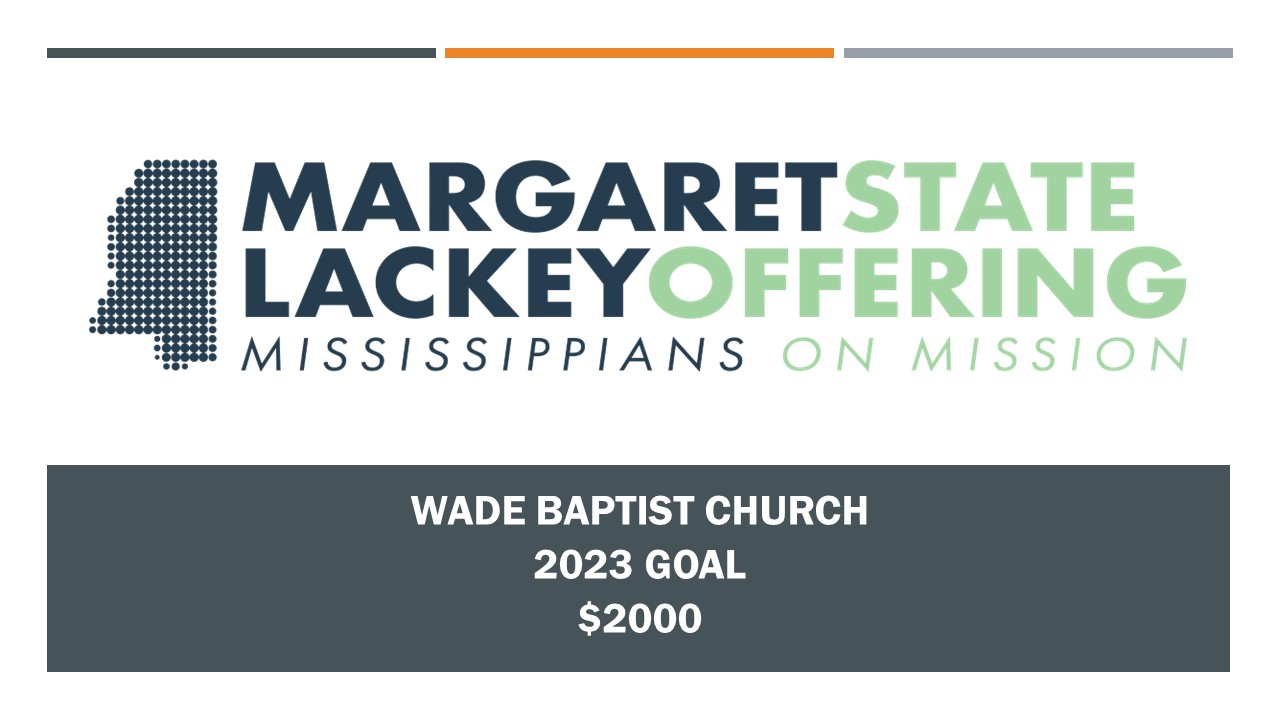 Margaret Lacky Offering 2023
The Margaret Lackey Mission Offering funds multiple ministries in Mississippi and throughout the world. It also trains and mobilizes volunteers in disaster relief, criminal justice, literacy, and international outreach. WBC asks that you pray for the Margaret Lackey Mission Offering and consider giving to help them with their financial needs. Special envelopes are available in the sanctuary foyers and at The Hub through the end of September. Our WBC 2023 goal is $2,000.
Asia
Baptist Friendship House
Local Benevolence Projects